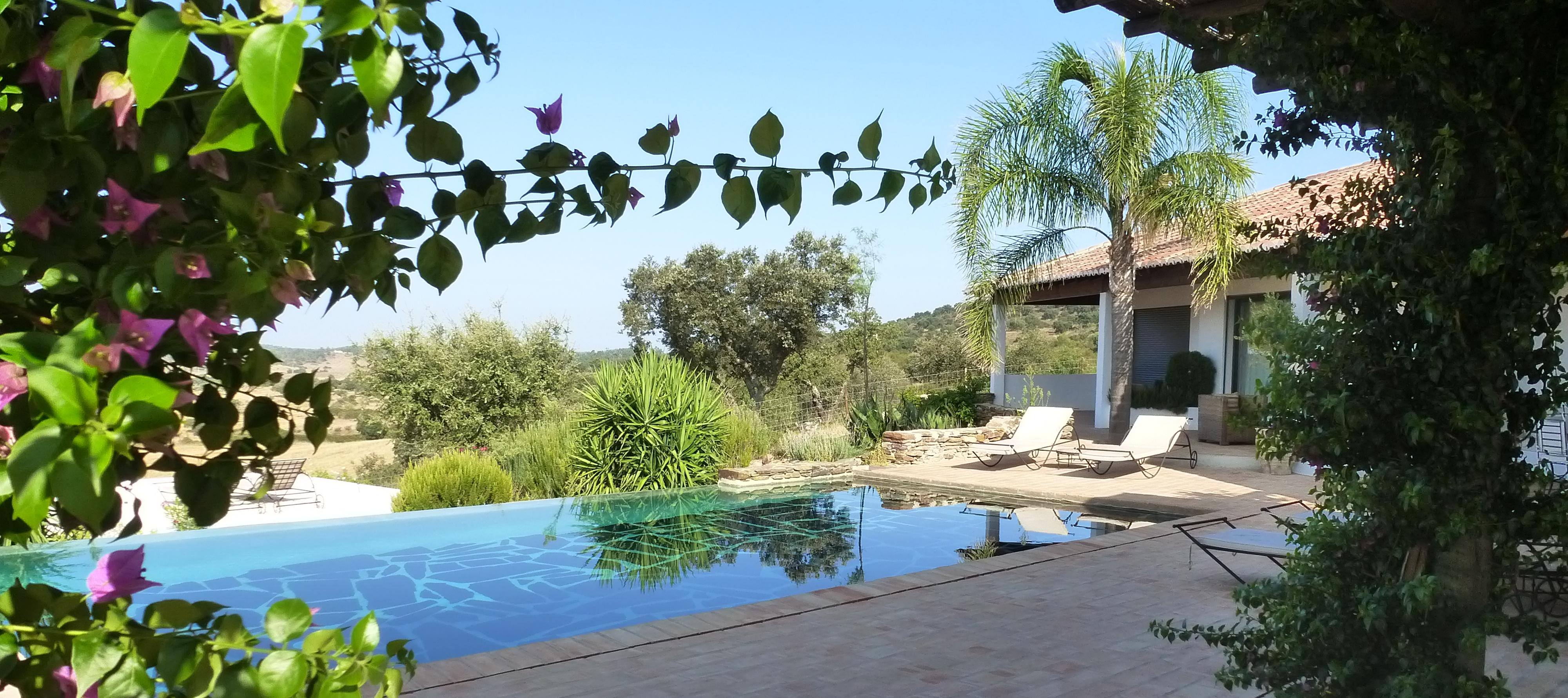 Situado na bonita Freguesia de Glória e apenas a 7 minutos do centro da Cidade de Estremoz, o Sharish – Monte das Estevas, de 2,5 hectares, dispõe, como Country House e em ambiente bastante exclusivo, de 2 confortáveis suites em regime de alojamento com pequeno-almoço.
Dado que apenas temos 2 suites,  a tranquilidade, o ambiente de relaxamento total e também bons momentos de confraternização, imperam.
A casa, orientada a sul e poente tem uma vista deslumbrante para a Serra D' Ossa e para a vila medieval de Evoramonte.
A vista é garantidamente sublime e dificilmente uma foto lhe faz justiça. A 800 metros do Monte a Serra D'Ossa oferece as melhores condições para passeios a pé, de bicicleta, de mota ou de todo-o-terreno. Vêem-se cenários que não se imaginariam no Alentejo.
Cinco éguas, três cabrinhas, cães e gatos animam a vida no Monte.
E aqui as éguas são "trabalhadas" em liberdade, o que significa que o objectivo é desenvolver uma ligação de confiança entre o humano e o cavalo baseada na sua forma de interagir e de comunicar.
Bem-vindos a um ambiente de tranquilidade, de conforto e de bons momentos!
Situated in the beautiful parish of Glória, just 10 minutes from the centre of Estremoz, Sharish – Monte das Estevas is a 2.5-hectare estate with only two comfortable suites operated on a bed and breakfast basis.
In 2017, Monte underwent major renovation work when the house was expanded to provide more space and add a greater degree of comfort, fully in line with the local architectural style and always employing local labour. Artisans from Estremoz and the surrounding areas have greatly contributed to the enhanced character of the building.
Both south- and west-facing, the house affords breathtaking views of Serra d'Ossa and the medieval town of Evoramonte.
The view is truly sublime! 800 metres from Sharish, Serra d'Ossa is a great place for excursions by foot, bicycle, motorbike or jeep. You'll come across things you never expected to see in the Alentejo.
Some special residents, namely goats, dogs, cat, a colt and 4 mares are living freely in Monte das Estevas' meadows.
Here we do Liberty Horse Training which goal is to develop a true connection between human and horse based on how horses interact and communicate within the herd.
You may ask Miguel how to talk "horse talk"
Welcome to this small paradise!